Murder is a Gamemode in Garry's Mod and has been played by Venturian and his siblings in many episodes. It is played by having a group of Bystanders, and a Murderer. Sometimes the group tries to guess which one is the Murderer and kill him/her through a series of random tests and information regaring the game that they make up as they go along.
In order to win, the Murderer must kill all Bystanders or the Bystander with a weapon must kill the Murderer in order to win the round.
In these episodes many new characters arise such as Jimmy Casket and Princeton Quagmire. With all of the new characters being created, some characters don't quite come out of the series.
The character Jimmy Casket was first introduced in a episode of Murder.
This is the series that used the names like Echo, Hotel, Lima, and Golf.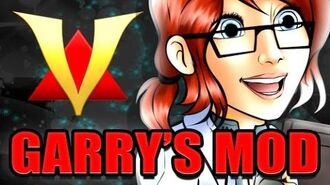 Ad blocker interference detected!
Wikia is a free-to-use site that makes money from advertising. We have a modified experience for viewers using ad blockers

Wikia is not accessible if you've made further modifications. Remove the custom ad blocker rule(s) and the page will load as expected.