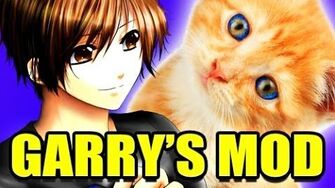 Kalshiet
is an Arabic cat in the "Cute Kitty Day Care" video. He is played by
HomelessGoomba.
He only appeared in the one video.
Relationships
Edit
Sally was the first person Kalshiet ran into at the day care. She gave him a tour of the day care, then she left.
Jeremy was the second person Kalshiet met at the day care, Jeremy and Kalshiet fought a lot and after their second fight, Jeremy almost killed Kalshiet. Jeremy put Kalshiet in the soda pop to save his life, and then they were friends.

Ad blocker interference detected!
Wikia is a free-to-use site that makes money from advertising. We have a modified experience for viewers using ad blockers

Wikia is not accessible if you've made further modifications. Remove the custom ad blocker rule(s) and the page will load as expected.