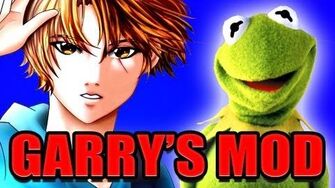 How to Decorate Your House That's Been Haunted for the Last 50 Years: the TV Show
is a TV show hosted by a man named
Benjamin
. It was featured in the Gmod Kermit the Frog mod video.
It shows a 50 year old haunted house that's been decorated oddly, and it's up to the audience to decide whether the house is decorated well or not.
Ad blocker interference detected!
Wikia is a free-to-use site that makes money from advertising. We have a modified experience for viewers using ad blockers

Wikia is not accessible if you've made further modifications. Remove the custom ad blocker rule(s) and the page will load as expected.