Billy Bob
Information
Gender
Male
Played by
Jordan Frye (Venturian)
Status
Deceased
Position/Rank
 ?
Nationality
 ?
Age
Unknown
Group
LAPDSVQ2WACDVD
Weapon
44mm Pistol
Debut
Gmod SCars Vehicle Mod!
Billy Bob is a minor character that appeared in the video "Gmod SCars Vehicle Mod!".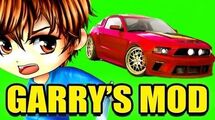 Not much is known about his life. He was apparently a member of the LAPDSVQ2WACDVD, an unknown branch of Police officers that protect Tinyville
The Miss Margaret Incident
Edit
During a patrol, an officer noticed the car of Miss Margaret. He attempted to arrest her for driving a green car on a day other than St. Patricks day. Miss Margaret's car crashed into the water, causing the officer to go and save her by pushing the car out. However, Miss Margaret drove away and the chase continued. After crashing through an office building, the officer was shot and killed by Miss Margaret. Billy Bob then arrived on the scene in a Camper Van and stopped her by pushing her car into a lake, while singing joyfully and sadistically, Miss Margaret drowned, and the officer was given a funeral, but it was only attended by a monkey.                                                       
Personality
Edit
Billy Bob was a happy person, but also slightly sadistic, as shown with him singing happily while pushing Miss Margaret to her death at the bottom of a lake. 
Appearances
Edit
Ad blocker interference detected!
Wikia is a free-to-use site that makes money from advertising. We have a modified experience for viewers using ad blockers

Wikia is not accessible if you've made further modifications. Remove the custom ad blocker rule(s) and the page will load as expected.